Hey gang, 
Have you ever had a brilliant idea for something that you are positive will be awesome – an idea you're sure that no one has ever thought of making or providing as a service?  But then you go online and instantly find out with a quick search that not only has someone else already thought of it, but has already made billions of dollars doing it way better than you even thought possible?  This earth shattering, ego destroying, computatorial outrage cannot go on! That's why I'm creating a website for people to vet their ideas online and come up with no competitors or results for those searches, regardless of whether it is a new idea or not!  Instead of all this negative, painfully truthful information, I am building a human-focused encouragement website that not only lets you know there are no other people with that idea, but that actively tells you how brilliant you truly are!
In fact, our pro-human search results will do more than inform you of your great prowess for innovation.  Results vary but could include such notes as, 'Go do it, looks like no one else has ever tried this or even thought about it – you are very smart and also, good looking'. So far in my Beta versions of this website I have found doing my own searches that no one has ever created a website that delivers beer, a shop that sells beer, or even yet thought of beer.  This new website I'm creating truly has the ability to showcase people's massive talent and illuminating ideas in a way that nothing else has, since the advent of ingenuity-destroying search engines.  I can't wait to share this amazing new product with you.  Not only can it be used for products and business ideas, it can also be used for product names!  I did a quick search using the product itself and based on a result that showed no similar product names, I am going to name it something that describes the endless ability for humans to create ideas – Googol.
The Work
This month I have a very cool website to share, the Fortville-Vernon Public Library. If you know me, not only do you know that I love coming up with stupid emails like this one, but also that reading is a big part of my life. My parents started taking me to the library as early as I can remember and I've loved it ever since. Any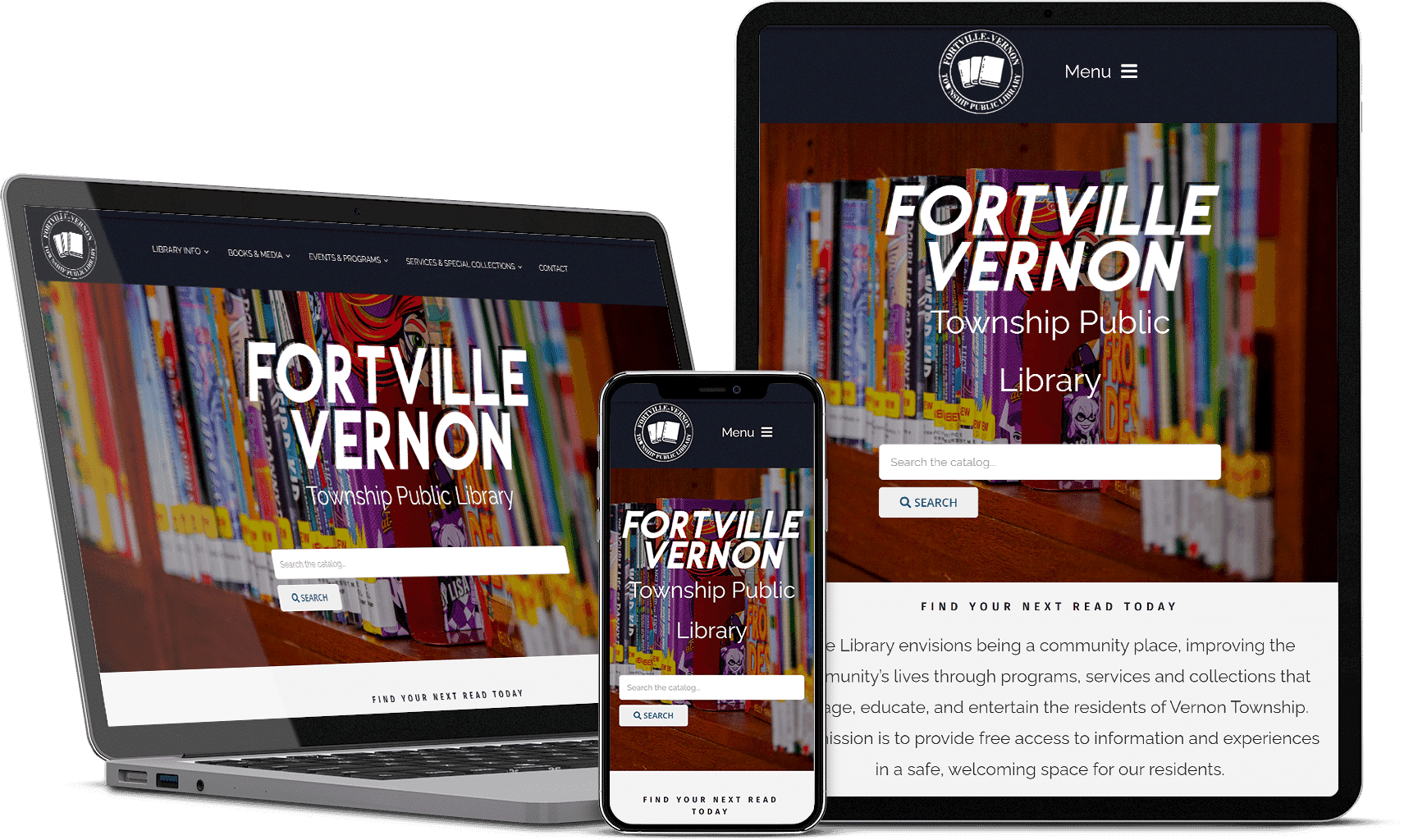 success that I have had in life probably has been due to my love of learning (except math), which I feel strongly correlates to all of those weekly visits to the library as I was growing up. Before I even had the internet at my house back home in Marion, Indiana, I rode my bike miles to go and create my first email address and initial websites at the local Marion Public Library. Public libraries are an American invention and one of our absolute best ones, so building out this library website was a tremendous honor and we're really happy with how things turned out.  Check out the website and if you have some time and haven't been in a while, visit your local library.
We Made a Video
I have to share this Facebook video ad we made a couple of months back.  Our super talented web designer and animator, AJ Krok did all of the animation and sound effects and yours truly did the intentionally ridiculous script and voiceover.  Make sure you have your sound turned up for maximum insanity.  Enjoy.  
One More Thing
I don't know if any of you have kids in your house but as it turns out, we have several. This year they were all very interested in pulling April Fools' jokes but to be honest, none of them really fooled us. As it turns out, it's not their fault, they're merely human, and though computers are awful at providing encouraging search results for your business ideas, they are pretty awesome these days at making up jokes.  Check out the story about how artificial intelligence was asked to create some practical April Fools' jokes and what it came up with, the results are pretty incredible.
As always, thanks for reading and if you have time, reach out and let me know how things are going in your life.
Cody
Subscribe to More Newsletters Like This